Web Hosting powered by cPanel® and CloudLinux™ OS
IdleServ has been providing web hosting services since 2003.
Personal
$8 /month
10GB Disk Space
100GB Bandwidth
1 Website
Unlimited Email Addresses
PHP & MariaDB
WordPress
FREE SSL & HTTP/2
Buy plan
$16 /month
20GB Disk Space
200GB Bandwidth
Unlimited Websites
Unlimited Email Addresses
2x Performance
WordPress
FREE SSL & HTTP/2
Buy plan
Pro
$24 /month
30GB Disk Space
300GB Bandwidth
Unlimited Websites
Unlimited Email Addresses
4x Performance
WordPress
FREE SSL & HTTP/2
Buy plan
Everything you need
The ultimate control panel
Manage your hosting account with cPanel. It's packed with apps and features to make site management a breeze.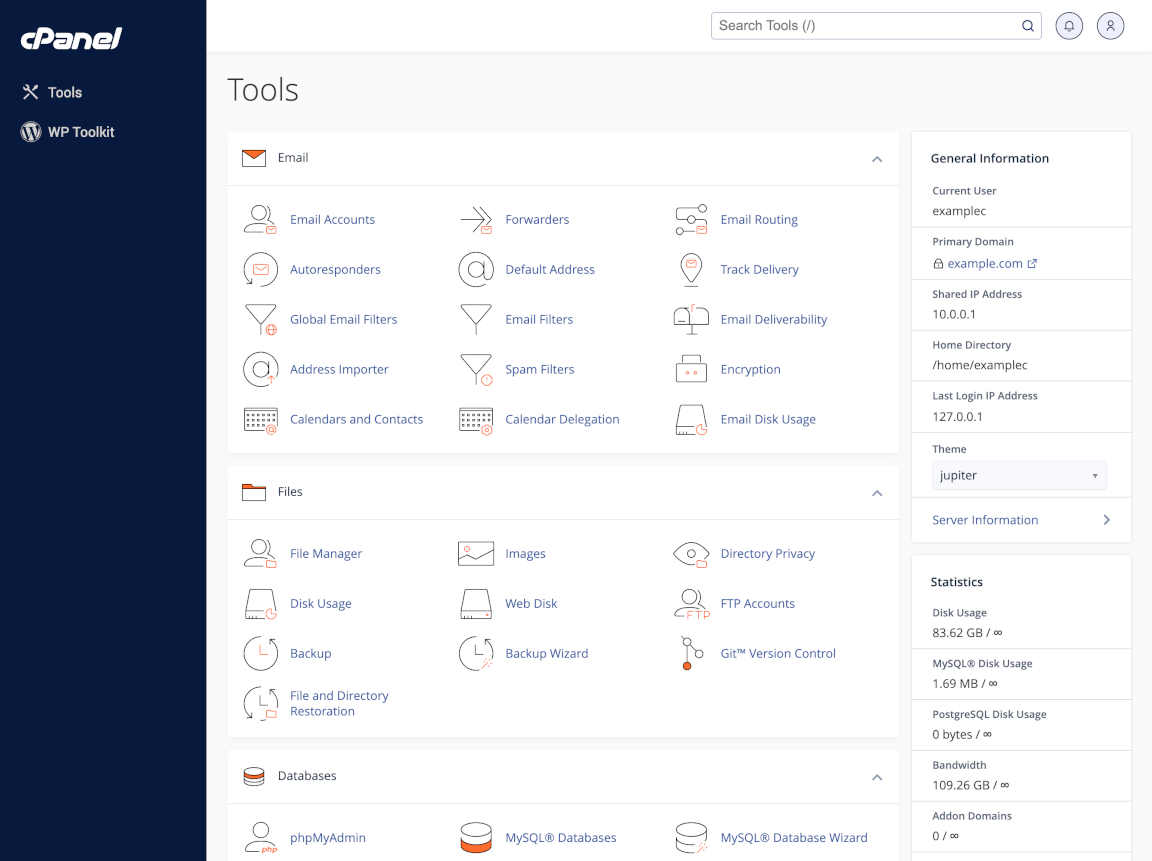 cPanel

Easily manage your files, email accounts and everything else with the cPanel control panel. Get your new WordPress blog online within seconds with the help of our app installer.

CloudLinux

Our servers run on the CloudLinux platform to provide better performance and security for all of our customers. All clients are isolated from each other and are prevented from using too many server resources so you'll never have to worry about 'noisy neighbours'.

High performance servers

Our servers are equipped with powerful Intel processors to meet the demands of the latest applications. Powered by PHP and served by the Apache HTTP Server.

Backups & RAID

We retain weekly backups of all accounts hosted on our servers so if you've lost something recently, we've got you covered. All servers utilize multiple hard disks in a RAID configuration providing excellent redundancy and performance.

Email Addresses

Manage multiple email accounts for your domain name and access them via POP, IMAP or Webmail. You may also create forwarders, autoresponders and fight spam with filters and SpamAssassin.

Databases

Store your data in the MySQL (MariaDB) database server. Easily create new databases and manage authentication via cPanel. We also provide access to phpMyAdmin allowing you to manage your data with ease.

SSH & sFTP access

Securely transfer files to and from your account via sFTP. Standard FTP access is also available. Access to your account via SSH is provided at no extra cost.

PHP

Need to run a specific version of PHP? No problem, there are a selection of versions available which can be configured per (sub)domain.

Free SSL

Securely access our services such as cPanel, POP, IMAP and SMTP with SSL encryption to make sure your user credentials and data remain secure. Free SSL certificates are also provided for your websites allowing you to secure all of your traffic.
Available with every plan
Hosting essentials included as standard
Our Superb Web Hosting is packed with fantastic features and functionality so you can run your website with ease. All hosting plans include the following as standard:
Unlimited email inboxes

Create as many mailboxes as you need.

Unlimited sub & alias domains

If you need to park multiple domains, no problem.

Unlimited databases

Create multiple MariaDB (MySQL) databases to store your website data.

ClamAV

Our servers actively scan all new and modified files for viruses, trojans, malware and other malicious threats.

CageFS

All customers are completely isolated from each other with the power of CageFS. If a customers website is exploited due to a vulnerable script, the damage will be limited to their account and not you or the rest of the server.

ModSecurity

Our HTTP servers utilize ModSecurity web application firewall to help protect your website from attacks and other malicious activity.
Testimonials
See what our past and present clients have to say about us